HOLDING TANK PRODUCTS FOR INDIVIDUAL RVers
HOLDING TANK PRODUCTS FOR RESALE BY RETAILERS
SEPTIC/SEWER AND OTHER MAINTENANCE PRODUCTS
ACCESS GATES

ECO-SAVE has a complete family of specialty bacteria/enzyme products to solve today's problems of waste disposal. If you have a special problem, give us a call. We provide environmentally sound solutions for a wide variety of problems. Free consultation available by phone.
We are here to help you.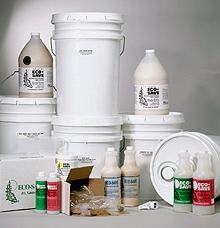 HOLDING TANK PRODUCTS FOR INDIVIDUAL RVers DIRECT FROM EC0-SAVE
The solution for treating both black and gray water RV/Marine holding tanks




Eco-Save Original Formula
Liquid bacteria for RV/Marine holding tanks, cleaning, organic stain and odor remover. Use just 3 to 4 ounces of this mild, clean perfumed product in a typical tank to do a complete job.

Quart bottles - each bottle treats typical tank 8 to 9 times
1 qt. bottle
4 pak
12 qt. bottles per case


Eco-Save Fragrance Enhanced
Exactly the same as the Original Formula but with a cherry odor for those who desire a bit more fragrance. Not recommended for use as a laundry stain remover, because of strong fragrance. Use just 3 to 4 ounces of this perfumed product in a typical tank to do a complete job.

Quart bottles - each bottle treats typical tank 8 to 9 times
1 qt. bottle
4 pak
12 qt. bottles per case

Eco-Save Concentrate
A concentrated version of either Original Formula or Fragrance Enhanced-just use less (only one ounce in a typical tank) and save MONEY. Some RVers prefer to buy Eco-Save Concentrate.

Quart bottles - each bottle treats typical tank 32 to 36 times
1 qt. bottle
4 pak
12 qt. bottles per case

All of the liquids above lubricate valves and clean holding tank sensors.




Eco-Save Dry
A specially formulated, concentrated bacteria based DRY mixture for RV/Marine holding tanks. Not a cleaner, but does lubricate valves. This product contains no perfume, nor surfactants, just friendly bacteria and bran. Easy to use and light weight, this product is perfect for RVers who prefer a dry product, especially for long periods of boon docking. Extremely cost effective--one jar treats 30 to 35 tanks of waste. Works in both black and gray tanks.

8 ounce jars - each jar treats typical tank 25 to 30 times
1 jar
4 pak
12 jars per case

ECO-SAVE Concentrated Dry Bacteria (ES 700)
A dry bacteria for septic, sewer, lagoons, package plant treatment, lakes, etc. Buy bacteria by quality not by price! Eco-Save Contains approximately 112 BILLION bacteria per ounce, far more than in liquid form, and most other brands on the market.

1.5 lb. bag - treats typical single septic tank for a family of four for 1 year, includes scoop